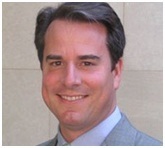 Ambassador Stuart Holliday is President and CEO of Meridian International Center, a leading non-partisan public diplomacy institution that strengthens international understanding through the exchange of people, ideas and culture.

Meridian works closely with the U.S. Department of State and other U.S. government agencies, NGOs, international governments, and the private sector. It creates global leadership programs, partnerships, and initiatives that strengthen international cooperation on key issues such as security, energy and the environment, economic development, entrepreneurship, global health and culture.

Ambassador Stuart Holliday served as United States Ambassador for Special Political Affairs at the United Nations (2003-2005), after his nomination by the President and confirmation by the Senate. Holliday's primary duties involved representing the United States on issues in the U.N. Security Council. This included responsibility for U.S. policy on U.N. Peacekeeping, Sanctions, and Counterterrorism programs.

Holliday is a life member of the Council on Foreign Relations; the education chair of YPO's Global Diplomacy and Policy Group; and on the Board of Directors for the Council of American Ambassadors and IFES (The International Foundation for Electoral Systems). He also serves as the Chairman of the Global Diplomacy and Public Policy Network within YPO, and on the National Advisory Board of Public Insight LLC, an investment advisory firm.

He is also currently Co-Chairing the Center for the Study of the Presidency and Congress's Strengthening America's Future Initiative, which brings together a diverse group of leaders and experts to provide an assessment of current American policy and foreign relations, and to recommend ways ahead for the next administration.

Holliday is a frequent speaker on foreign affairs and international institutions. He regularly appears on television programs such
as Fox News Live, CNN, National Public Radio, BBC, Al Jazeera and Alhurra, as well as a variety of international media networks. He is a frequent speaker on national security and foreign policy issues.